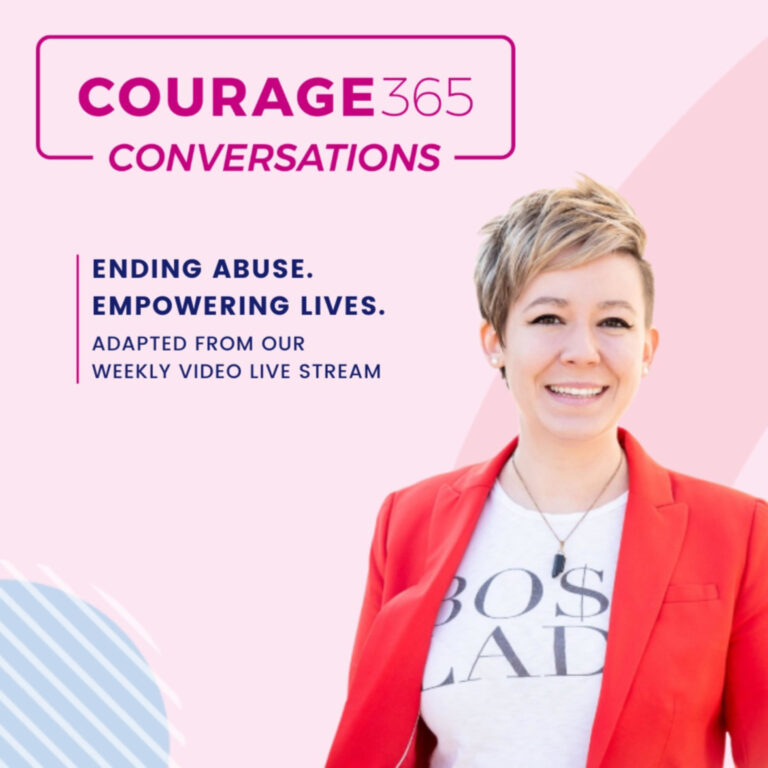 Courage Conversations
Courage 365 is a non-profit that empowers survivors of abuse to live with courage, every day. Courage Conversations is where we have bold discussions about survivor healing and empowerment. www.Courage365.org
S3: Ep18 Overcoming Exercise Triggers for Survivors with Liria Forsythe: Courage Conversations Show
Exercise is one of the most common triggers for abuse survivors.  
The reason this happens is that exercise has some of the same effects as traumatic experiences on your body: it increases your heart rate and blood pressure, which can make you feel like you're in danger even when you are not. 
 But physical movement and exercise are important for abuse survivors because it can help us heal from trauma.  
In this last episode of Courage Conversations for season 3, Survivor, Fitness and Nutrition Coach Liria Forsythe shares how to alleviate these triggers and take control of your fitness journey.  
This Thursday, Sept 22nd at 7pm ET streaming on Facebook, Youtube, and Twitter.  
RSVP HERE: https://fb.me/e/3wIOYr623 
Follow Liria: 
 https://www.instagram.com/fuelfitness_coach/ https://www.facebook.com/fuelfitnesscoach  
https://calendly.com/fuelfitnesscoach 
Use coupon code: COURAGE30 for $30 off your CalmiGo order! https://calmigo.com/pages/meet-the-exhaler… Sign up for our FREE morning empowerment text messages. By survivors, for survivors. Just text the word: courage To: (917) 809-7311 Join Courage Clubs: https://www.courage365.org/clubsCourage365 Facebook Group: https://www.facebook.com/groups/Courage365.org
Search Results placeholder