Harford County Living with Rich Bennett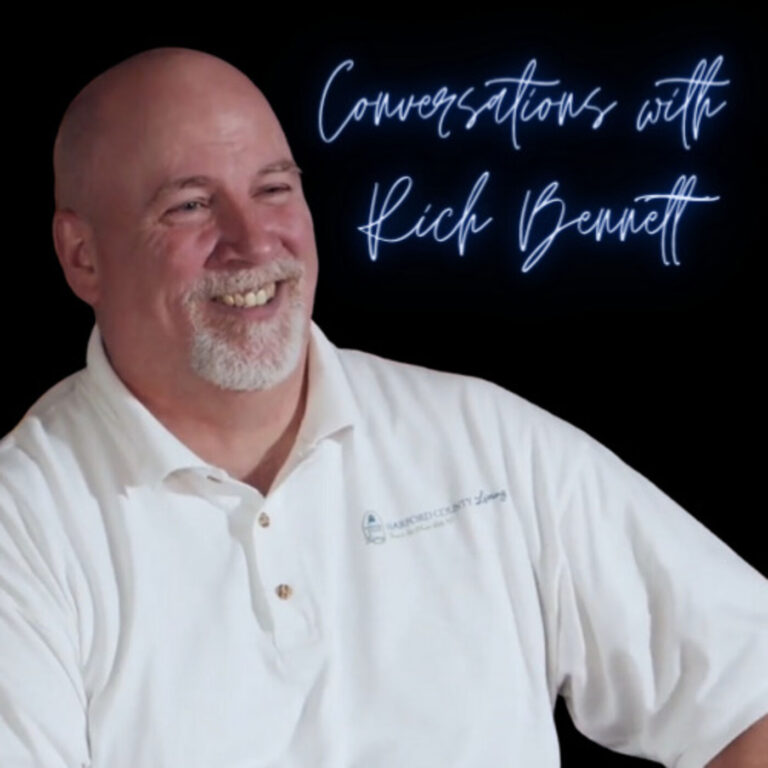 Conversations with Rich Bennett
Join Rich Bennett as he explores a diverse range of topics with guests from all corners of the globe. From business and art to addiction and mental health, Rich delves into thought-provoking discussions with a variety of individuals. At times, he's joined by engaging co-hosts who bring even more depth to the conversations. Listen in as Rich shares inspiring stories from a former cult survivor, a couple who biked from Oregon to DC on a tandem bicycle, and individuals overcoming addiction and mental illness. Discover a new perspective on life with each episode of Rich's captivating conversations.
Running For 31 Hours To Celebrate 31 Years Of Sobriety With Charlie Engle
In this special Rage Talk episode, Rich and cohost Wendy Beck have a conversation with Charlie Engle.
Charlie Engle is a global ultra-endurance athlete and the 5.8 Global Adventure Series founder. He is one of the most accomplished ultramarathon runners in the world and completed a record-setting journey across the Sahara desert. He co-founded Water.org with Matt Damon with a mission to address the global water crisis. Charlie's memoir, Running Man, became a bestseller in 2016 and details his inspiring life story. Charlie has been in recovery from addiction since 1992 and uses running, yoga, meditation, and cutting-edge treatments to stay healthy. He is a dynamic speaker who has enthralled audiences worldwide and has been featured in various media outlets. Charlie lives with his wife in Durham, North Carolina.
Thank you to Charlie Engle for the conversation. Here are some links for Charlie:
Websites:
Charlie Engle
The Penguin: Movement for Recovery | Ashley Addiction Treatment (ashleytreatment.org)
Social Media:
Charlie Engle | Facebook
Charlie Engle (@charl
Please join us on Saturday April 1, 2023 for the in-person Rage Against Addiction Memory Walk/ Recovery Run. Either run a timed 5K or join us for our Memory Walk! We will also be offering a virtual challenge during the entire month to see how many miles you can accumulate in April while helping us to provide awareness and support to anyone affected by the disease of addiction, including the family. You know someone battling addiction. We ALL do. We hope you will join us in person, virtually o
Please join us on Saturday April 1, 2023 for the in-person Rage Against Addiction Memory Walk/ Recovery Run. Either run a timed 5K or join us for our Memory Walk! We will also be offering a virtual challenge during the entire month to see how many miles you can accumulate in April while helping us to provide awareness and support to anyone affected by the disease of addiction, including the family. You know someone battling addiction. We ALL do. We hope you will join us in person, virtually oSupport the show
Follow the Conversations with Rich Bennett podcast on Social Media:
Facebook – Conversations with Rich Bennett & Harford County Living
Facebook Group (Join the conversation) – Conversations with Rich Bennett podcast group | Facebook
Twitter – Conversations with Rich Bennett & Harford County Living
Instagram – Harford County Living
TikTok – CWRB (@conversationsrichbennett) | TikTok
Sponsors, Affiliates, and ways we pay the bills:
Recorded at the Freedom Federal Credit Union Studios
Hosted on Buzzsprout
Rocketbook
SquadCast