Island Life with Alex Denney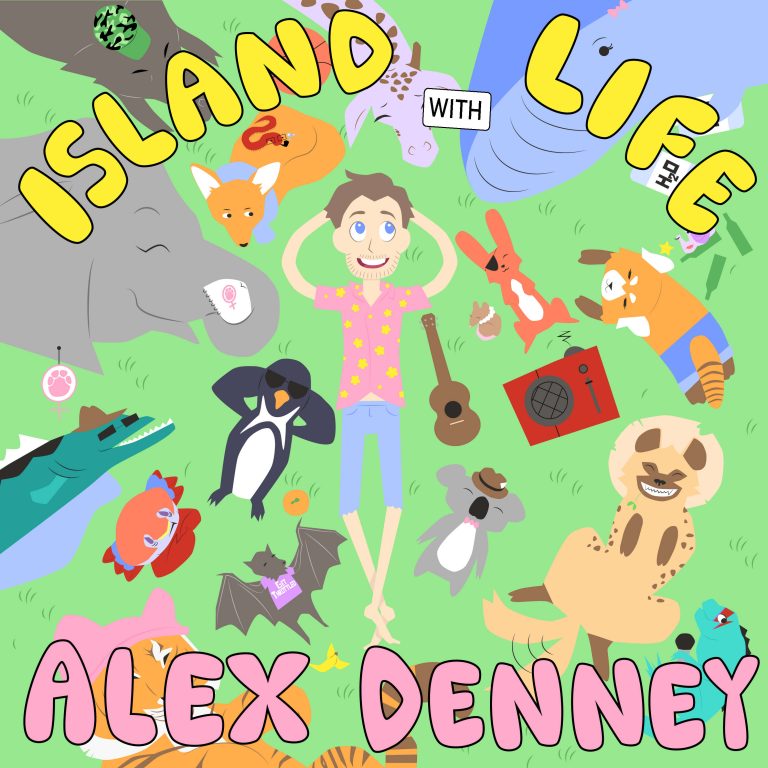 Island Life with Alex Denney
Ahoy! Island Life with Alex Denney is an improvised interview podcast of pirate radio broadcasts from a man sailing the seas surrounding an island of talking animals! Archipela-go on an adventure with us at http://www.islandlifepod.com and http://www.youtube.com/alexdenney!
S3E4 – Horny for Seaweed (w/ Juel Taylor, Puma the Tigress, Maxwell the Baracudda, and Surfing Seaweed)
In this week's broadcast from a ship near an island of talking animals, Alex chills with writer/director Juel Taylor (Creed II, They Cloned Tyrone  coming soon on Netflix!) through his ice maker, Puma (Jessica Lynn Verdi – Heartbeats, You Don't Know Nick) helps Maxwell (Cory Wyszynski – From the Couch, U-Turn at Next Synapse) with a real pain in the neck, and things get a lot more complicated when they meet Surfing Seaweed (Joey Clift – Spirit Rangers, Molly of Denali)!
*This episode also available with video / character art at https://youtu.be/AR_CSX9HH2s *
Credits: Alex – Alex Denney, Juel – Juel Taylor, Surfing Seaweed – Joey Clift, Puma the Tigress – Jessica Lynn Verdi,  Maxwell the Barracuda – Cory Wyszynski, Cover Art – Mattie Schott, Sound Editing – Isaac Balachandran
This episode's suggestion word was "flugelhorn" from @Jessie_Blu_ on Twitter. We reach out for suggestion words from fans the day before every recording session, so be sure to follow us on social media for the chance for us to use a word you suggest in a future episode.
–
http://www.islandlifepod.com
–
✩ FOLLOW ALEX ✩
✭ YOUTUBE: http://youtube.com/alexdenney
✭ INSTAGRAM: http://www.instagram.com/thealexdenney
✭ TWITTER: http://twitter.com/alexdenneyactor
✭ FACEBOOK: http://facebook.com/thealexdenney
✭ PATREON: http://www.patreon.com/alexdenney
✭ WEBSITE: http://www.alexdenney.com
–
Joey Clift: http://www.joeyclift.com/
Jessica Lynn Verdi: http://www.jessicalynnverdi.com
Cory Wyszynski: http://www.instagram.com/corywysz
Isaac Balachandran: http://www.isaackbfilm.com
Mattie Schott: https://www.instagram.com/madzillachilla/