The Dream World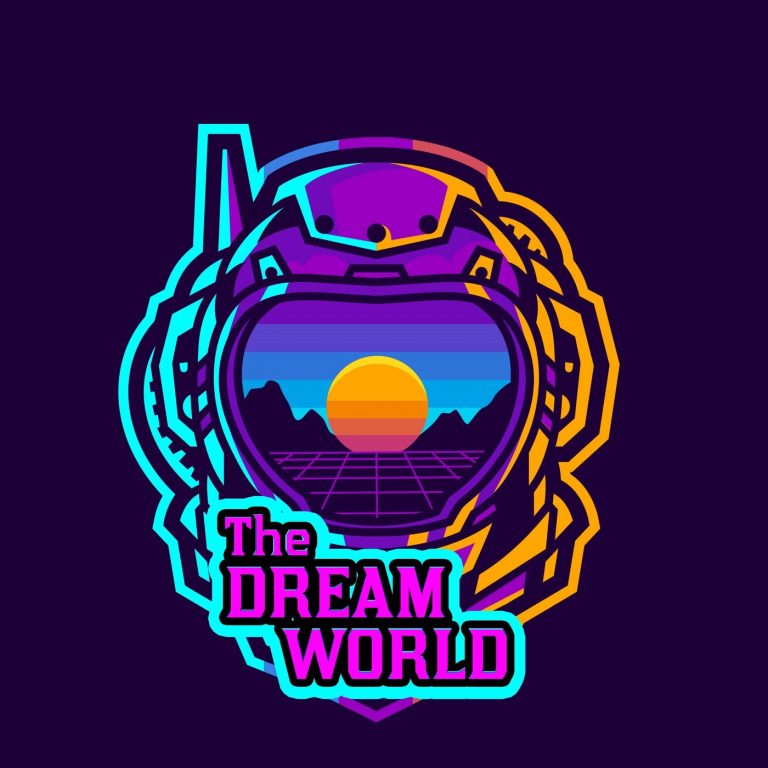 The Dream World
The Dream World Podcast is about using sleep & dreams to better your mental, physical and spiritual health. We cover a variety of tips and topics on how to take care of the mind and body both in waking life and in the dream world. Our topics cover everything from scientific and spiritual explanations behind sleep paralysis, lucid dreaming, false awakenings, meditation, UFOs, astral-projection, existentialism, psychology, physics, theories & more. We explore the universe & ALL its mysteries🧠🪐 The Dream World Podcast is an interactive podcast where we talk to different oneironauts (dream travelers) and learn about their experiences with lucid dreaming and similar out-of-body-experiences. ⛈💡How can we learn from our dreams to better our waking life? Learn to live & sleep lucidly and get the most out of your sleep & dreams. We as humans spend an entire THIRD of our lives asleep, where we sleepwalk through our dreams just as mindlessly as we might walk through life. In our dreams, we visit another dimension called The Dream World 👩🏽‍🚀 Dreams are a gift that have a lot to teach us. "Lucid dreaming has considerable potential for promoting personal growth and self-development, enhancing self-confidence, improving mental and physical health, facilitating creative problem solving and helping you to progress on the path to self-mastery".-Stephen Laberge. ⚡️💡 We often hear stories of people who've learned from their dreams or been inspired by them, such as Paul McCartney's hit song "Yesterday" coming to him in a dream or of Mendeleev's dream-inspired construction of the periodic table of elements, suggesting that dreams are more than just a byproduct of sleep. 🎙The Dream World podcast was selected by Feedspot as one of the Top 15 Lucid Dream Podcasts on the web. www.TheDreamWorldPodcast.com Donate & Support the show https://www.buymeacoffee.com/DreamWorld
Online Lucid Dreaming Experiment
Every single night we all dream. It's just a matter of being able to remember it. Want to build your dream recall? Join us for the LARGEST dream online experiment.
A high school psychology class started Night Owl's interest in dreaming. After discovering dream journaling, he experienced his first lucid dream and first sleep paralysis phenomenon. From there, everything changed. He never wanted to feel helpless in his dreams again and embarked on a journey of lucidity and dreamwork.
Night owl is currently recruiting participants for an online dreaming experiment. Phase 1 is comparing the effectiveness of different dream journaling methods. Participating in this experiment will help YOU find out what works for you, and help you build your dreamwork practice, as well as increase lucidity. All it takes is 5 min survey every day and following specific instructions about your dream journaling.
Contribute to consciousness and dream research by becoming a part of the data! Participating in this experiment will significantly improve your dream recall & lucidity. 
To join the experiment:
1. Take the online pre-qualification survey here
https://docs.google.com/forms/d/e/1FAIpQLSeySZAXBGJYcnS3etVd9VSByys17msrtX4EMCypbHI1M1ZvZg/viewform?usp=sf_link
3. Join The dream world podcast discord for more info, and to find the Experiment server.
https://discord.gg/ag6Yvsf4
SHOP supplements for lucid dream enhancement

Follow The Dream World Podcast
Website
Instagram @TheDreamWorldPodcast
Tik Tok @aminasdreamworld
Spotify
Facebook
Clubhouse
Search Results placeholder