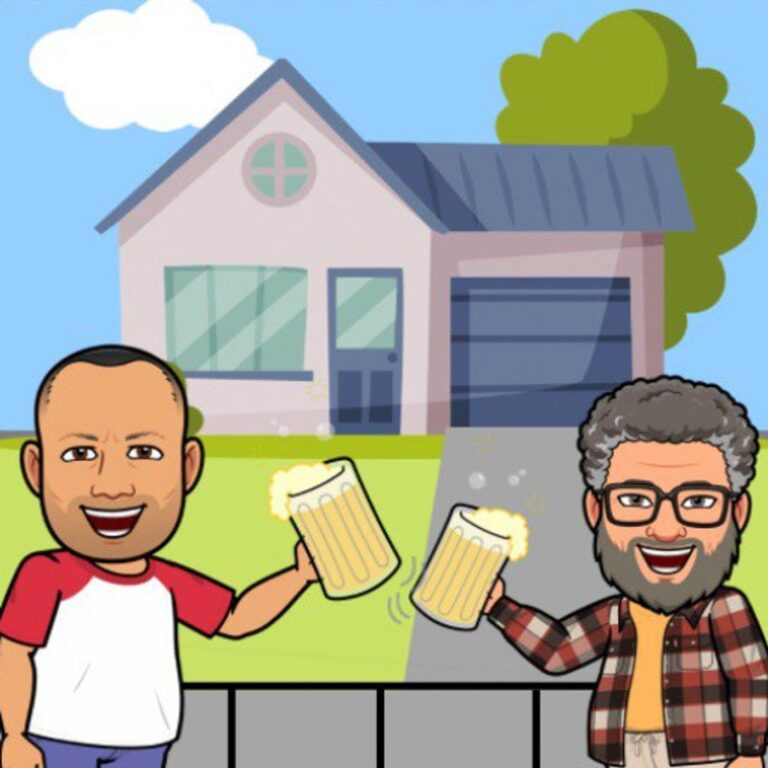 Driveway Beers Podcast
Conversations you have in your driveways while having beers. We're middle aged men talking about things in everyday life. We'll get into topics like politics, sports, raising kids, marriage and anything else facing your average married guys. Since we're both larger guys, we'll also talk about weight loss attempts and failures every other week. Please join our community forum at https://drivewaybeerspodcast.com for only $1/month. It'll help support the show and we can all support each other as we try and lose weight!
We'll try and make you laugh while tackling tough topics. Hopefully, you'll let us be a part of your day. Thank you for joining us.
Please subscribe and rate this podcast on your podcast platforms like Apple, Google and Spotify as it helps us a ton. Also please like, comment, subscribe and share the video on Youtube. It really helps us get the show out to more people. We hope you enjoyed your time with us and we look forward to seeing you next time. Please visit us at https://drivewaybeerspodcast.com/subscribe/ to click on our easy to click subscribe buttons for all podcast and video platforms.
If you'd like to sponsor an episode or be a guest, please reach out at contact@drivewaybeerspodcast.com or visit our website at https://drivewaybeerspodcast.com
Search Results placeholder