Harford County Living with Rich Bennett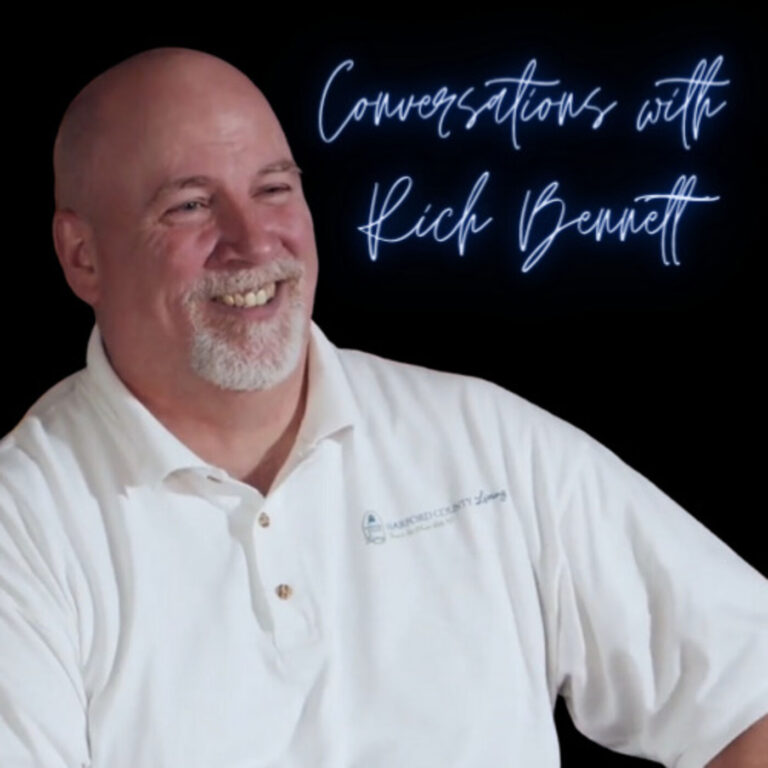 Conversations with Rich Bennett
Listen to stories and conversations with people from all walks of life and from different areas of the World. Rich Bennett speaks with different guests about business, art, addiction, and so many other interesting things. Rich is also joined at times by different co-hosts that make the conversations even more interesting.
Helping Women In Recovery
Harford County Living presents Conversations with Rich Bennett, coming to you from the Freedom Federal Credit Union studios.
On this episode, Rich is joined by Katelyn Shephard, the Executive Director of Homecoming Project.
Homecoming Project is an eight-bed, state-certified halfway house for women recovering from alcohol and substance abuse. The mission of Homecoming Project is to provide women with a comprehensive, family-oriented program of recovery from homelessness and substance abuse in a supportive residential environment.
Sponsored by UM Upper Chesapeake Medical Center and Klein Family Harford Crisis Center
Recommended podcast – Sober Powered
If you have an idea or something or someone you would like to hear on the podcast, let us know by sending an email to podcast@harfordcountyliving.com.
If you would like to be a guest on Conversations with Rich Bennett, click here.
Please follow our Facebook Pages at Conversations with Rich Bennett and Harford County Living
Hosted on Buzzsprout

INTRODUCING… 4X THE REWARDS ON GAS

With gas prices higher than ever, we wanted a way to help reduce your pain at the pump.
That's why Freedom's Platinum Rewards Visa Credit Card is proud to introduce 4X the rewards on fuel.2
Use your Platinum Rewards Visa when filling up your vehicle and earn 4x the rewards points. Redeem points for a wide selection of premium merchandise, gift cards to
The 3Rs of Auto Repair
Great auto repair provides you with the three Rs: reliability, responsiveness, and the right prices. Here's how we do it:
​
Reliability. Our team of skilled auto repair professionals give you reliable service. You can count on us to keep your vehicle running great. Our goal is to keep you coming back to us year after year, and each time you do we work as hard as we can to make your experience a pleasant one.
​
Buzzsprout – Let's get your podcast launched!
Start for FREE
Freedom Federal Credit Union
HELPING YOU REACH YOUR FINANCIAL DREAMS
Klein Family Harford Crisis Center
If you or someone you love is struggling with addiction or a mental health issue, call now.
1-800-N
Disclaimer: This post contains affiliate links. If you make a purchase, I may receive a commission at no extra cost to you.