Live Greater | A University of Maryland Medical System Podcast
Live Greater | A University of Maryland Medical System Podcast
Welcome to the Live Greater Podcast Series. Information for a healthier you from the University of Maryland Medical System. Discover the latest health tips, treatments, and technology from our experts across the state.
Pregnancy and Women of Color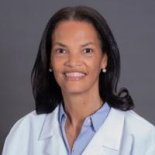 Explore the unique world of pregnancy among women of color. Discover eye-opening insights into healthcare and culture, unraveling the powerful interplay of identity, race, and emotional well-being. This conversation with Donna Neale, an OB/GYN at UM Capital Region Health, will enrich your understanding of this important topic.
Search Results placeholder