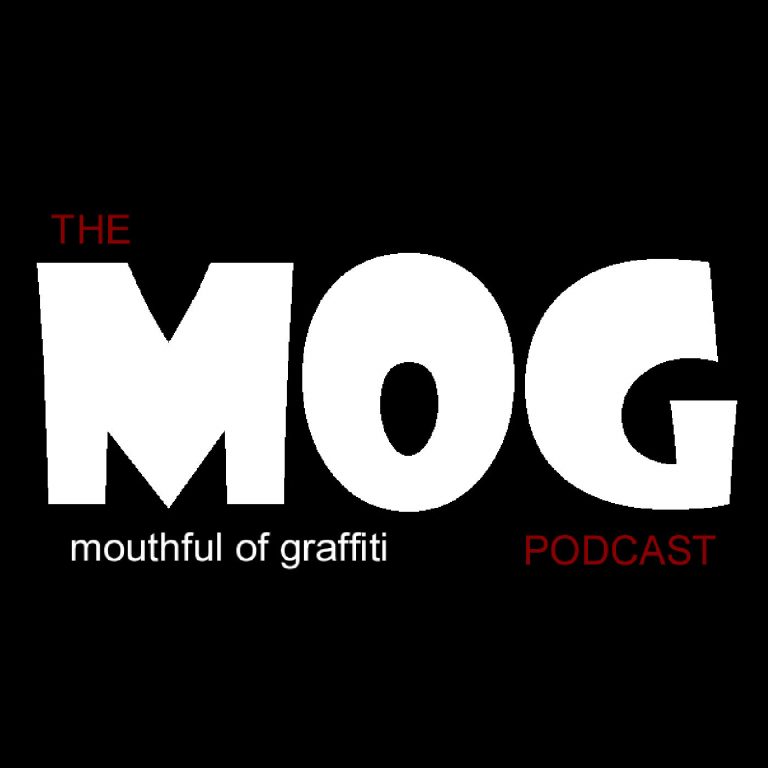 Mouthful of Graffiti
The Mouthful of Graffiti Podcast is live! We provide an open forum and promotional outlet for artists and creatives from all across the Mid-Atlantic region.
MOUTHFUL OF GRAFFITI – ERIC BUTERA OF EVERWATT STAGGERS BACK THROUGH THE YEARS
If we were to 'Stagger Back' through time, we'd quickly find that Eric Butera has been honing his rock n' roll chops for at least 15 years, but probably much longer. When he's not moonlighting as the frontman for Baltimore's own Everwatt, he's either sharpening his pencils and doodling the band's next rock n' roll flyer or "Fighting Sleep" at his day job. A lot can be said for guests who aren't sure what they'd have to talk about on a podcast and usually by them. I'm glad Eric decided to throw his cautions to the proverbial wind and step up to the mic like he's done so many times before. He's a man with a great voice and lot of passion for his craft. Join me in welcoming Eric Butera to The MOG!
StaggeringBack: https://open.spotify.com/artist/3cU0EVqS3yCmYDK2mpzztd?si=8INE6ViPRbKsHt5LzdL7DA
#music #rocknroll #alternative #everwatt #staggeringback
Special thanks to: Double Groove Brewing, Vagabond Sandwich Company, Music Land Store, Heather Sipes – Baltimore Decal Gal, Black Eyed Suzie's, REB Records-MD & Caprichos Books
Search Results placeholder