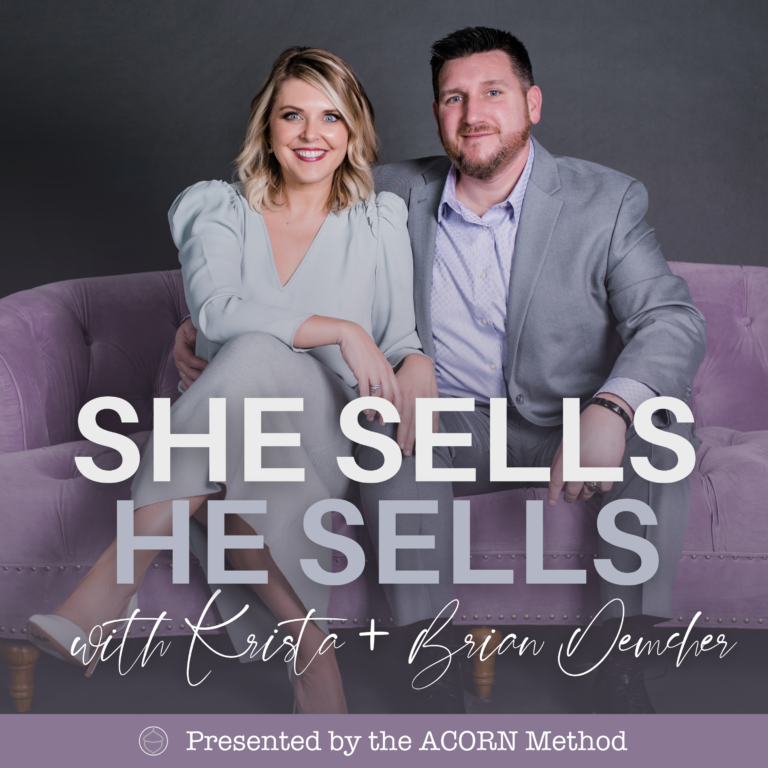 She Sells He Sells
Did you know that studies show people spend 40% of their day selling – no matter what industry they're in?
We're Krista and Brian Demcher and not only have we been married for 21 years, but together we have 29 years of sales experience in both the small business + corporate worlds.
We believe that sales skills are life skills and whether you're a member of a sales team focused on meeting your monthly quota, an entrepreneur trying to launch your new business, or a parent trying to get your kid to do what you asked, it all comes down to your ability to influence beliefs and move someone into a decision.
We've taken everything we've learned over the years about and packaged it into a simple system that you can follow so you don't have to figure it out the hard way, and we're so excited to share more with you here.
Join us on a mission to change the way you think about sales. We can't wait to take you along the journey for some inspiration, some education and a lot of fun.
Connect with Krista + Brian here:
www.kristademcher.com
www.Instagram.com/kristademcher
www.Instagram.com/acornmethod
62. Sell It Like An Auctioneer :: Lydia Fenet On Claiming Your Confidence
If you're a faithful SHE SELLS HE SELLS listener, you know that we believe that confidence is the key to life (and sales)…so when we had the opportunity to interview Lydia Fenet, author of the book "Claim Your Confidence", we jumped at it!
This conversation is a must listen for everyone, and will be especially impactful if you've ever struggled with fear of the unknown, doubt in yourself, or confidence in selling yourself.
Lydia is a case study in how to go after what you want, and we are so excited for you to be inspired by her.  
_____________________
LYDIA FENET is a global thought leader who has led auctions for more than six hundred organizations raising over $1B for nonprofits globally. Lydia takes auctions all over the world and also took the Collectible Car world by storm as the Principal Auctioneer for Broad Arrow Auctions. 
Her bestselling book, 'The Most Powerful Woman in the Room is You,' published by Simon & Schuster in 2019, was optioned by Netflix in February 2022. The show is currently in development with Chernin Entertainment with Kiernan Shipka attached to star. Lydia continues to grow her media brand as an executive producer on the series.
Lydia's second book, 'Claim Your Confidence,' published by Simon & Schuster in 2023, is Lydia's guide to overcoming your fear and gaining the skills you need to become the most confident version of yourself. Her eponymous podcast, Claim Your Confidence, launched in January 2023 in collaboration with Newsstand Studios in Rockefeller Plaza. The podcast features guests including Glenn Close, Candace Nelson, Stephanie Horton, and Courtney Dauwalter.
Lydia is represented by CAA and travels internationally as a keynote speaker helping people unlock their sales potential and empowering women in the workplace. She was named one of New York's most influential women by Gotham magazine and has been featured in the New York Times, The Wall Street Journal, Forbes and Crain's, and has appeared in Vogue, Harper's Bazaar, Vanity Fair and Town & Country.
Claim Your Confidence, Lydia's newest book, is available for purchase now! (Amazon link: https://www.amazon.com/Claim-Your-Confidence-Unlock-Superpower/dp/1982196688)   Her podcast of the same name is available wherever you get your podcasts, with incredible guests such as Glenn Close and Rebecca Minkoff: https://lydiafenet.com/the-podcast/
____________________
Book your ACORN Intensive: https://www.kristademcher.com/acornintensive
Learn more about ACORN Amplify: www.kristademcher.com/amplify
Grab our free guide Sell Yourself: https://kristademcher.kartra.com/page/sellyourselfguide Connect with Krista and Brian:
IG: https://www.instagram.com/acornmethod/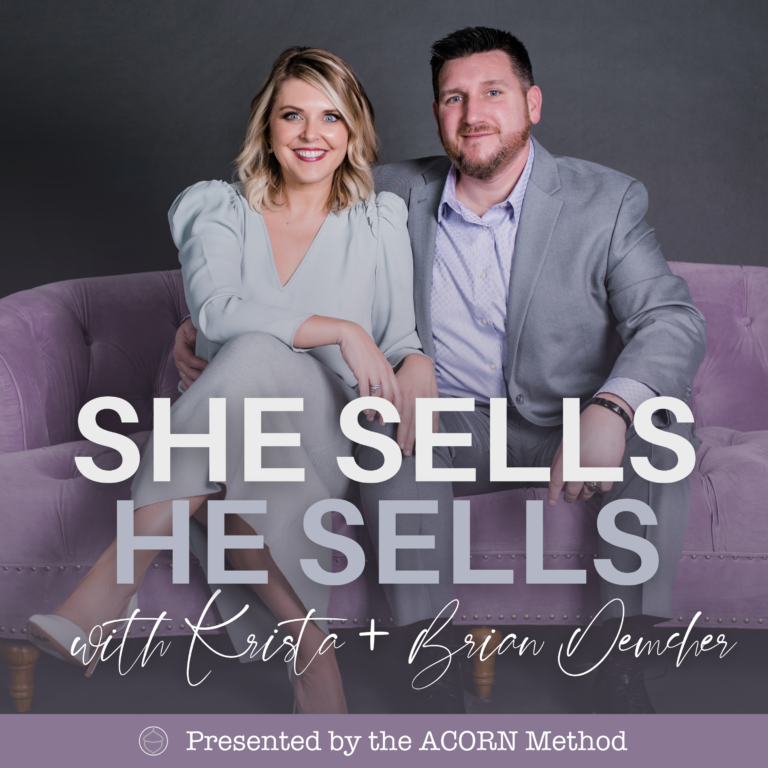 Search Results placeholder